As a contribution to facilitate access to available evidence, as well as to identify knowledge gaps, BIREME, in collaboration with the Brazilian Academic Consortium of Integrative Health (CABSIn), is developing evidence maps based on the Evidence Gap Map Methodology of the International Initiative for Impact Evaluation - 3IE. In the first phase, the Evidence Maps for seven practices prioritized by the Brazilian Ministry of Health are under development: Traditional Chinese Medicine (Acupuncture, Auriculotherapy and Body Practices), Phytotherapy, Yoga, Meditation, Reflexology, Oral Ozone Therapy, and Shantala (children's massage). 
The "Ozone Therapy Evidence Map" was the first map produced by BIREME in collaboration with the Brazilian Society of Medical Ozone Therapy (SOBOM) and institutional support from the World Federation of Ozone Therapy (WFOT). This model is being applied for new maps.
Clinical Effectiveness of Medical Ozone Therapy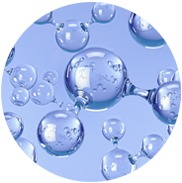 This map provides an overview of the evidence and gaps that exist on the effects of Medical Ozone Therapy for various clinical and health conditions of people. From a broad bibliographic search of published and unpublished studies between 2000 and mid-2019, 14 systematic reviews were included in the map.